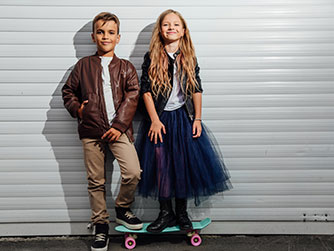 It can be super convenient to be able to operate your electric garage door with the push of a button. The automated system saves you a great deal of time and effort every day, and it is an uncontested fact that shaving even a little bit of time off your daily hassle can be very beneficial in the long run. While automation is beneficial, you have to ensure that it is safe for everyone in your household. Children, in particular, require the highest level of protection.
Effective Preventive Measures
The adoption of protective measures has to begin with the garage door installation process. More specifically, with the installation of the opener accessories. The wall button must be installed at least five feet above the floor so that young children wouldn't be able to reach it. The same applies to all other wall-mounted devices such as a wireless garage door keypad, for example. This is a simple yet highly effective solution.
Don't Let Kids Play With The Remote
It's important that garage opener remotes will be kept away from kids at all times. You must never leave the clicker unattended, so find a safe place to keep it inside your house whenever you're not using it. This place must be high enough so your children won't be able to reach it when you're not around. High kitchen shelves are usually a good idea.
A Few Important Safety Tests
While all-electric openers made after 1993 are required to have a reversal mechanism under the UL 325 standard, it is the owner's responsibility to ensure that this feature is working properly at all times. The same applies to the safety sensors of the opener as well. If the door does not reverse when there is an object in front of the sensors or when it encounters an obstacle, these safety features must be examined by professionals as soon as possible.
Knowledge Is Power
You must explain to your children that it is not safe for them to play with your automatic overhead door or even around it for that matter. Describe the dangers associated with touching the door as well. No one wants to have their fingers pinched between the panels. You have to establish clear rules on the use of the door as well. For instance, your children must enter and exit the garage only through the side door. Likewise, never ask them to use the opener without you being present.